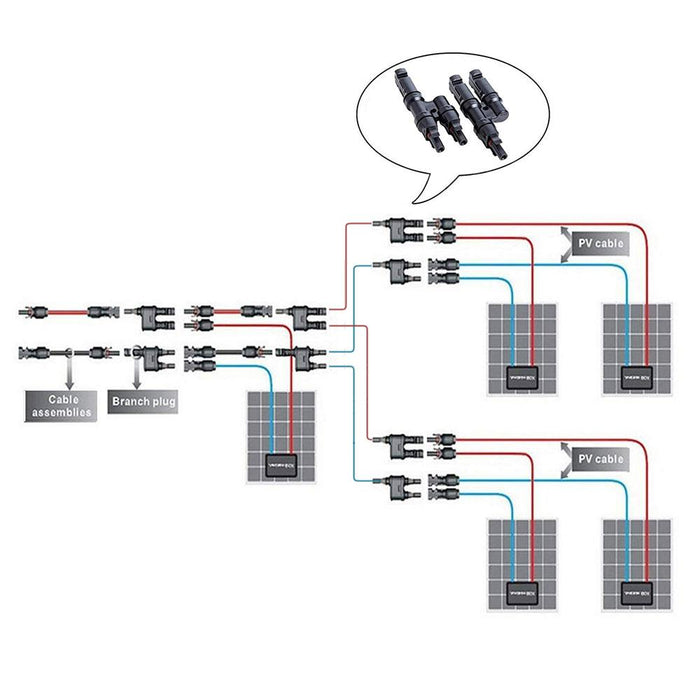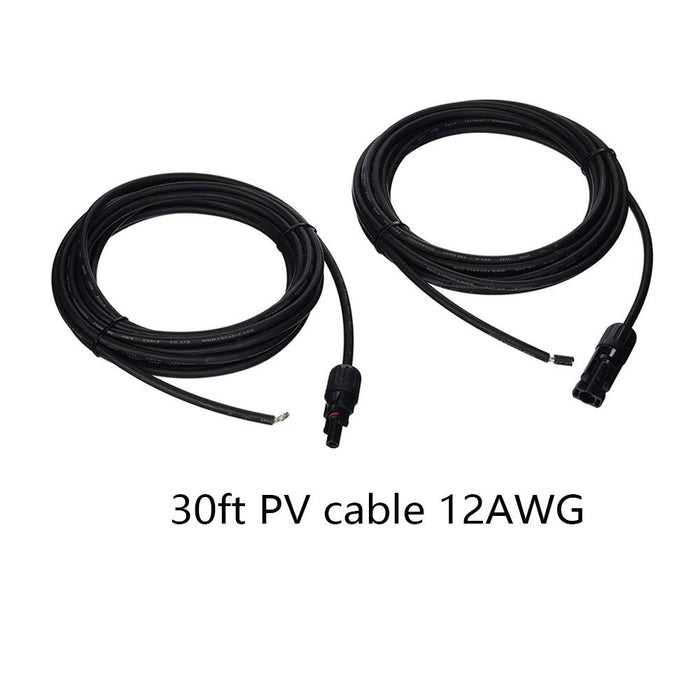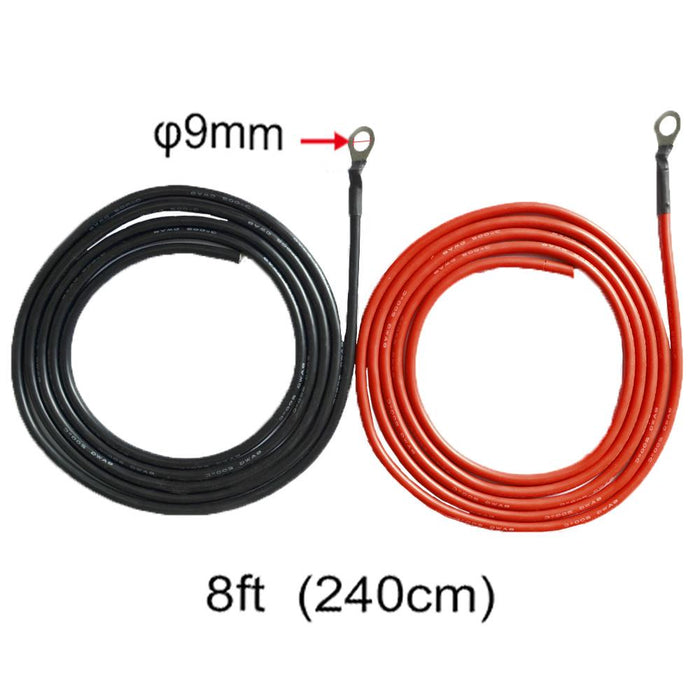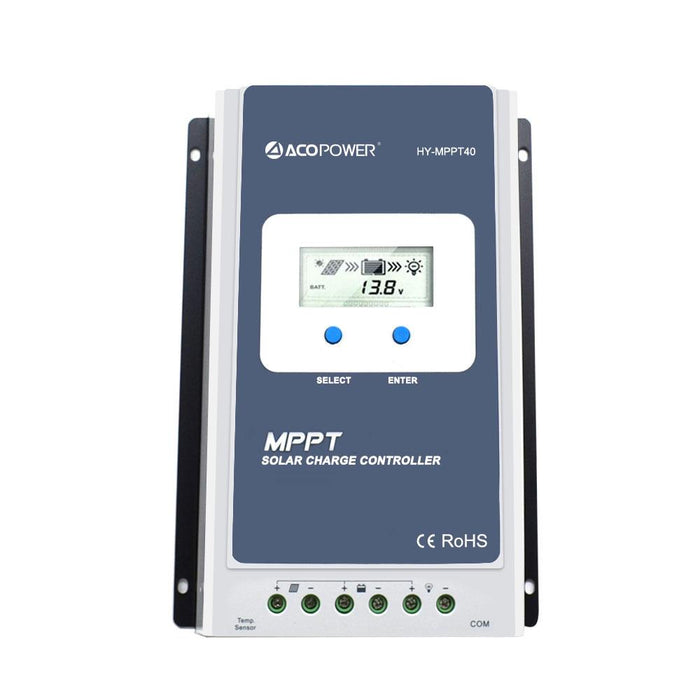 ACOPOWER 500W 12V Poly Solar RV Kits, 40A MPPT Charge Controller
Easy installation: With pre-drilled holes; each solar panel comes with 12AWG cable with MC4 male/female quick connectors
Hight Efficiency:5PC Polycrystalline solar cell efficiency:

 14.35

%; MPPT charge controller peak efficiency:

 

99.5

%
MPPT T

echnology: 

Solar Charge Controller has user adjustable settings! LCD Screen shows, voltage, solar panel status, battery state of charge, and DC load draw. See Image in photo gallery for all LCD Screen readouts. Compatible with lead acid, AGM, gel, and lithium batteries
Green Solar System: : Designed for RVs, cabins, homes, boats, back-up and remote power use. The two solar panels can be wired in parallel for 12V battery charging or in series for 24V battery charging
Common Negative

 

grounding design
Warranty: 25-year transferable power output warranty on panels and 1-year warranty on rest of the kit components
Multiple packages

: 

Order will be delivered in multiple packages
Product Info.
100W Polycrystalline Solar Panel
Specification
Peak Power (Pmax):100W 
Peak Circuit Voltage(Voc):22.0V 
Max Power Voltage(Vmp):17.48V 
Short Circuit Current(Isc):6.21A 
Max Power Current(Imp):5.72A 
Power Tolerance Range:±3% 
Maximum System Voltage DC:1000V 
Wind resistance:2400pa 
Weight:20.94 lb
Dimension:40.25*26.5*1.38 Inch 
Application Class:Class A 
Test condition:1000W/m²,  AM1.5,25℃ 

Features
1. Nominal for 12V battery changer 
2. High-efficiency & high output. 
3. High transparent low-iron, tempered glass. 
4. Rugged design to withstand high wind pressure, hail and snow load. 
5. Aesthetic outlook. 


MPPT 40A Charge Controller
•Multiple load control modes: manual control, lighting ON/OFF, light On+Timer 
•Advanced Maximum Power Point Tracking (MPPT) technology, with efficiency no less than 99.5% 
• Wide MPPT operating voltage range. 
• 12/24VDC automatically identifying system voltage. 
• LCD display design, dynamically displaying tool's operating data and working condition. 
• With RS-485 communication bus interface and Modbus communication protocol, it is available to meet various communication requirements 
• Available for PC monitoring and external display unit connecting like MT50 and so on, realizing real-time data checking and parameters setting. 
Features 
• Ultra-fast tracking speed 
• Accurately recognizing and tracking of multiple power point 
• User programmable for battery types, load control etc. 
• Common positive grounding design 
• Rated charge current: 40A 
• Battery voltage range: 9V~32V 
• Max.PV open circuit voltage: 100VDC 
• Max.PV input power: 12V/520W,24V/1024W 
• Enclosure: IP30 
Charge Controller Electronic protections 
•PV short circuit protection 
•PV reverse polarity protection 
•Battery over voltage protection 
•Battery over discharge protection 
•Battery reverse polarity protection 
•Load overload protection 
•Load short circuit protection
Packing list
5PC 100W Polycrystalline Solar Panel
1PC 40A MPPT Charge Controller
5 Sets Mounting Z Bracket
1PC 30ft 12AWG PV Cable 
1PC 8FT 8AWG Tray Cable 
1PC Cable Entry Housing
4PCS Y Connector