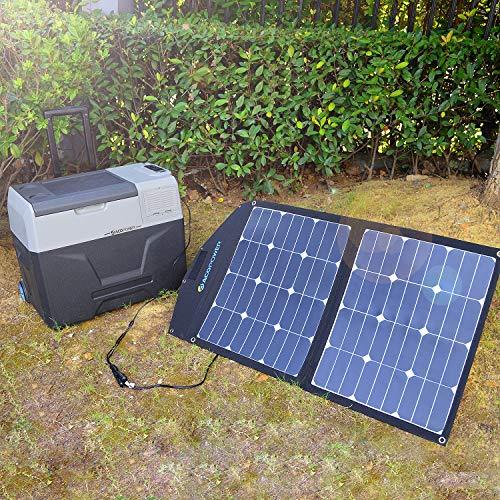 ACOPOWER LTK 80W Foldable Solar Panel Suitcase
Portable: 6.1 lbs; LxWxH 22 x17.5 x0.80 IN; handle design; pocket for holding accessories; stands in the back by velcro, could be set up in ready shape in 1 min.
Efficiency: monocrystalline cells from SUNPOWER the highest conversion efficiency module provider in the world, which increases conversion efficiency up to 23.5%

100% money back guarantee. Customer service and technical support based in California.