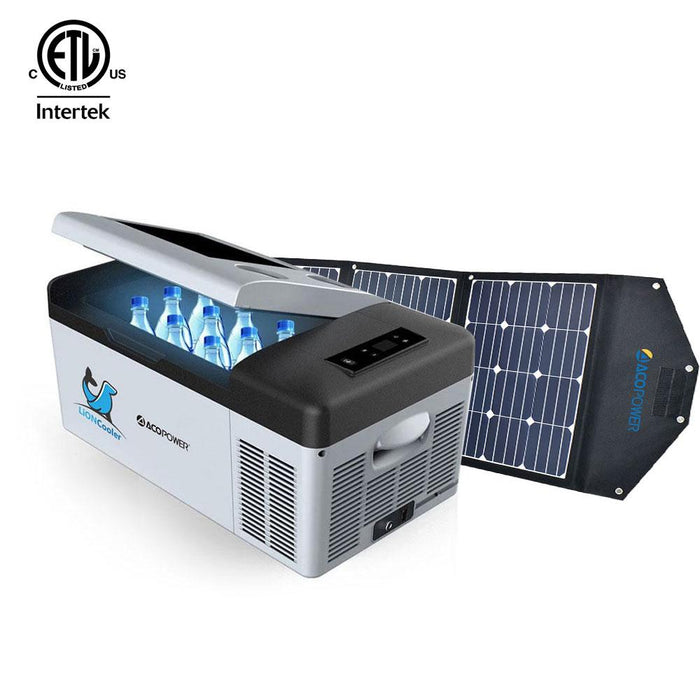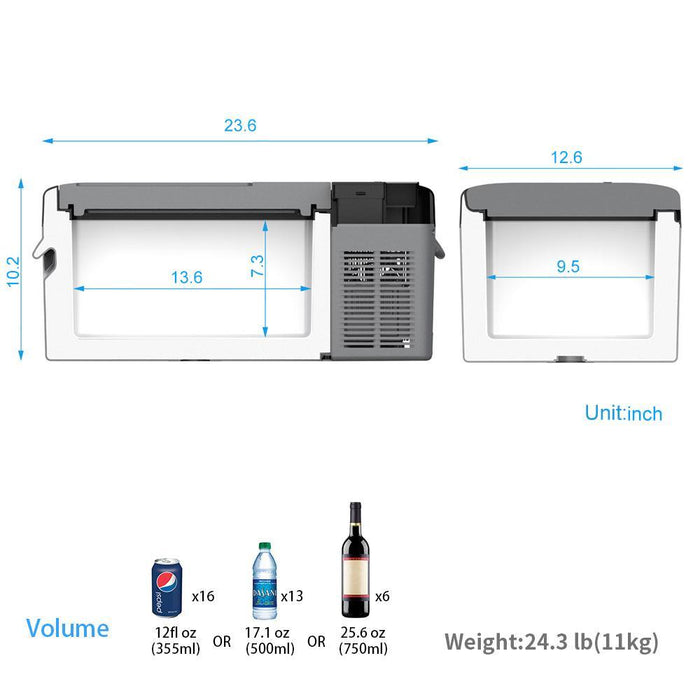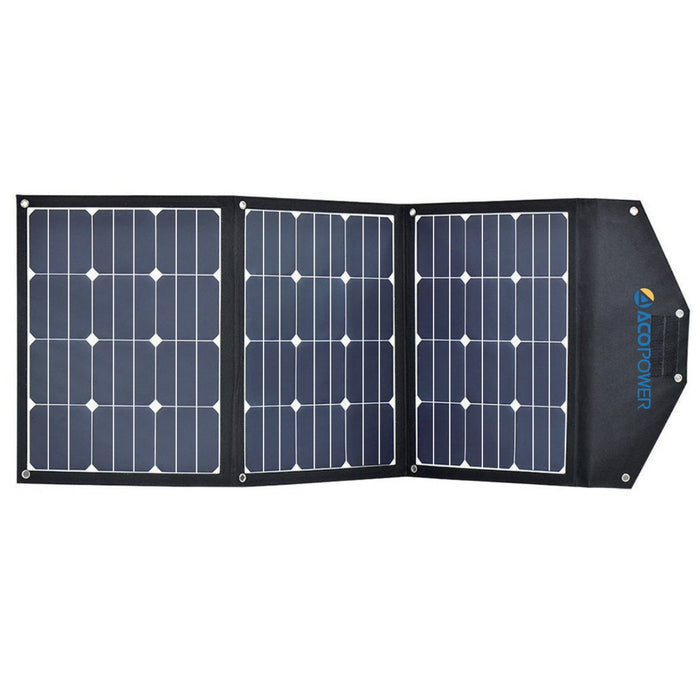 LiONCooler Combo, X15A Portable Solar Fridge/Freezer (16 Quarts) and 90W Solar Panel
2019 Model X15A Solar Freezer
Cooler or freezer: Capacity 16 Quarts / 15Liter; adjustable temperature inside to work as either freezer or cooler, 20 mins quick cooling to 32°F; Fluoride-free Insulation
Three ways of charging: AC, Car (4-5 hours fully charge), or choose the solar panel: 12V Max 120W
Advantage: One full charge of the battery powers 10-15 hours in 0℃/32℉ setting; LCD Display-Easy control and monitor. Multiple setting for different needs
Easy replaceable-battery design allows more backup batteries ( one battery is included) . More sizes to choose: 3

0L/32 Qts;40L/42 Qts;

 50L/ 52 Qts. Excellent new product for camping, fishing and off-grid temperature control storage.
90W Solar Panel
Solar Panel Only. Three 30W solar panels folding in a suitcase to be 90W solar panel
Monocrystalline photovoltaic panels are from SUNPOWER - the highest conversion efficiency module provider in the world, which increases conversion efficiency up to 25%
Highly Portable: ultra lightweight of 6.6 lb, ultra compact of folding size

 

46.9 x 21.4 x 0.1  inch with

 

21.4 x13.3 inch unfolding film surface, two adjustable stands are included in the suitcase

Perfect Charging Pack to Bring Quick Charger Anywhere there is Sun
90w solar panel only. foldable 3x30w. No charge controller.
(Made of SunPower Solar Cell) 

Voltage at nominal power [V] Vmp 17.6V 

Current at nominal power [A] Imp 5.1A 

Open-circuit voltage [V] Voc 20.8V 

Short-circuit current [A] Isc 5.6A