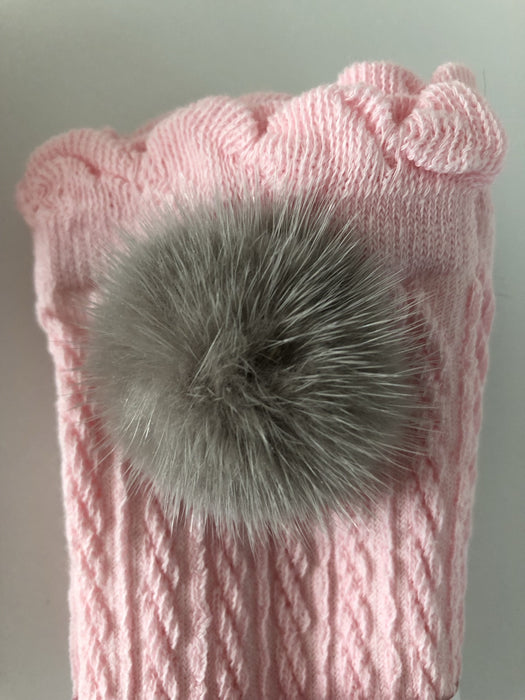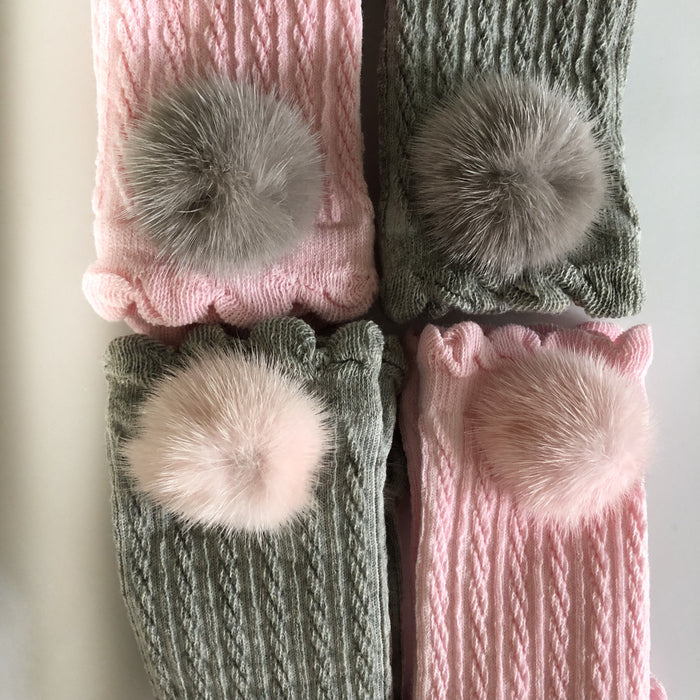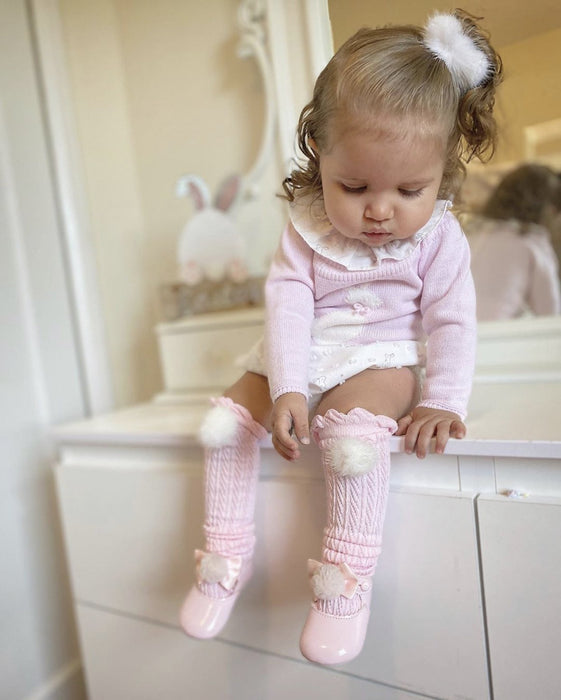 Pink and Peach Knee High Socks with Poms
Petit Maison Kids. 
High quality combed cotton.
4cm Real Mink Fur Poms.
Poms can be worn in front, side or back. 
Our Signature innovative design of snap button attachment for Poms to allow easy washing of socks. Also allows for switching to different color Poms!
For ages 1-7 Years.