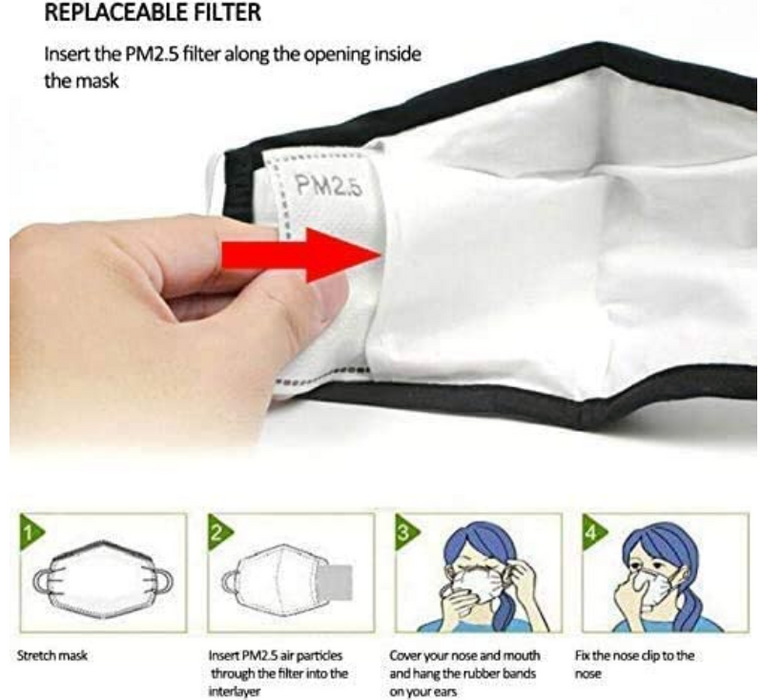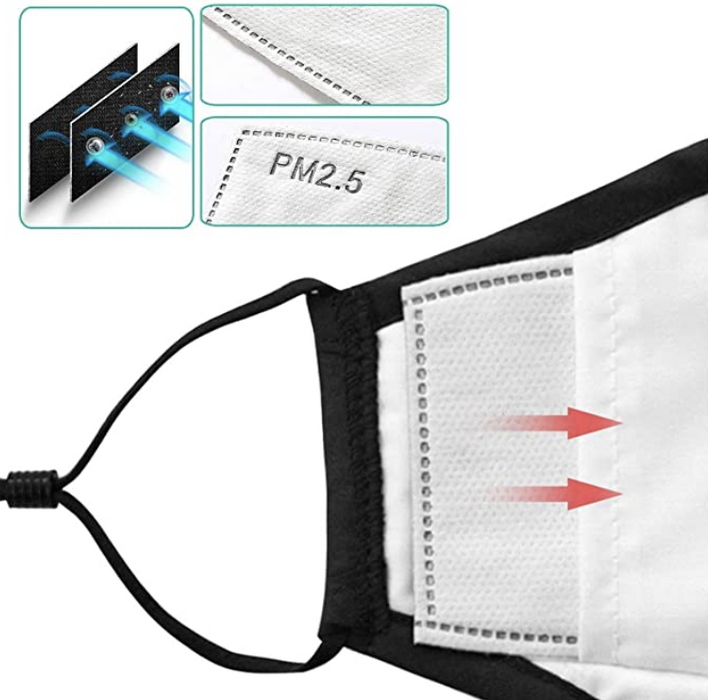 PM 2.5 Filter For Face Masks
Filtration technology: made of activated carbon and non-woven melt-blown filter cloth, five-layer filter system effectively keep away from PM 2.5 and a range of airborne contaminants.
NOTE:  Made In China
Use: We recommend replacing the filter once a week, so we would recommend ordering several to last an extended period of time.
Filters dust particles, seasonal allergies, smoke, pollution, ash, gardening pollen, etc.
PM 2.5 Carbon Filter Face Mask
Note:  These filters do not block airborne coronavirus particles.  They do, however, add an additional layer of protection to your standard cotton masks recommended by the CDC for the general public.